Our Next Generation of show prospects
Mightymites Dare To Dream!, aka Jewel
Co-owned with Colleen Darres
Jewel was top 5 Minpin in Canada in 2020 and top ranking puppy in breed. In 2021 she was number 1 Minpin in Canada!! In 2023 with limited showing she was again in the top 6 of breed rankings. We are certainly proud of her accomplishments!

Mightymites Painted Up Pretty, aka Purdy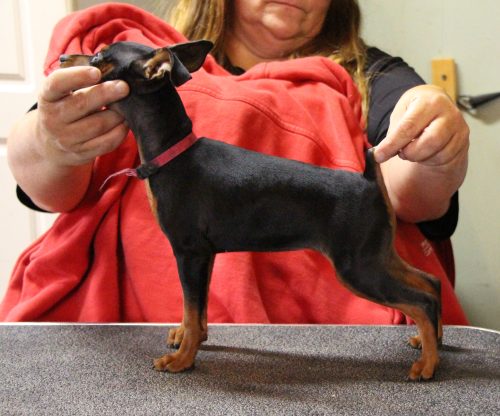 Mightymites See Me Shine, aka Sparkle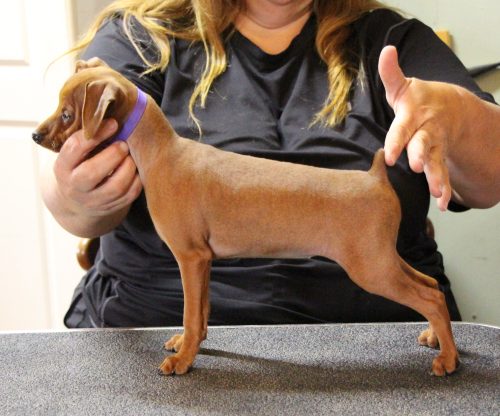 Mightymites A Darker Shade Of Magic, aka Morgana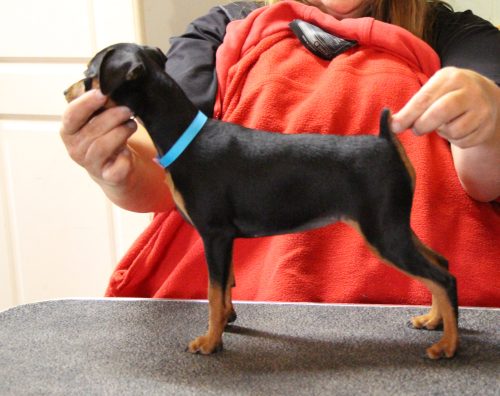 Crystal's Wild N Wicked @ Mightymite, aka Raven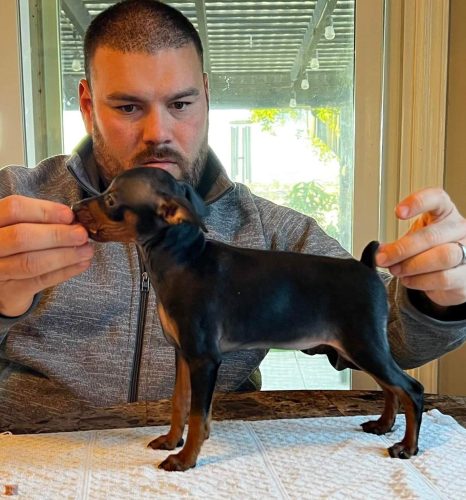 Mightymites Hooked On You, aka Remy
Co-owned with Dixie and Myrna Keyser. Remy's being shown in the US and Canada currently.